Author bio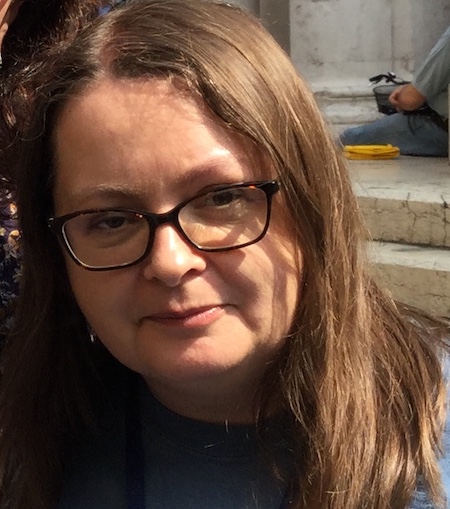 Anne Lyle grew up a longbow-shot from Sherwood Forest, and has been obsessed by history, folklore, and swashbuckling heroes ever since. With a degree in zoology under her belt, she worked in non-fiction publishing and web development for many years, but writing is her first and truest love.
She is the author of the award-shortlisted Elizabethan fantasy novel "The Alchemist of Souls" and its two sequels, and is currently writing and publishing a gaslamp mystery/heist series, Winterglass & Thorne, set in 1920s Faerie. Genre boundaries, what genre boundaries?
She does most of her writing in a small home office crammed with books, fountain pens, abandoned cups of tea, tarot decks, candles and all the electronic impedimentia of the modern fantasy author. Her hobbies include watercolour painting, gardening, and trying to teach her cats to communicate using talking buttons. She is also rather glad she didn't live hundreds of years ago, as she would probably have been burned as a witch by now!
Contact me
Find me on social media:
Follow me on book and community sites:
Credits
Site design by Anne Lyle, based on the Celeste theme for Jekyll by Nico Elayda, with responsive navigation by Warren Davies.